Like the S-Bahn at night in Berlin, time is going so fast! But it doesn't stop my motivation to achieve my mission: discovering and sharing my personal experience in Berlin! After wandering along green and cobbled streets, chatting with Berliners happily sitting on the Admiralbrücke, listening to karaoke at Mauerpark (and feeling lost into the huge crowd) and eating a tasty Currywürst burger in Schöneberg, I have enough experience to share with you "9 do's and don'ts in Berlin". I hope it will help you discover this city in an original and fun way!
Speak as if English doesn't exist anymore! If you can speak a little bit of German, don't be afraid to do it! German should be your only language in Berlin, even if your German skills don't sound like Goethe's grammar! As in every country, people will be more open and helpful with you if they see you're making effort to discover their culture! And they'll also help you improve your German! I was born in Switzerland and I can admit, it feels so great to speak and hear a very nice and clean German accent from its birth country!
Open yourself up to Berliners. Don't be afraid to say "Guten Tag" to the person sitting next to you or to engage in a conversation with someone while you're both riding your bikes! Most people in Berlin are open-minded and quite easy-going! They won't mind smiling back at you, talking about which district they prefer or singing the song you're quietly and timidly humming out loud with you! Even if Berlin is a big city, its inhabitants are not as cold as we might imagine! And as I said in my last blog post; it's as if the past of this town created a natural team spirit between Berliners. That's why I'm feeling comfortable in this city.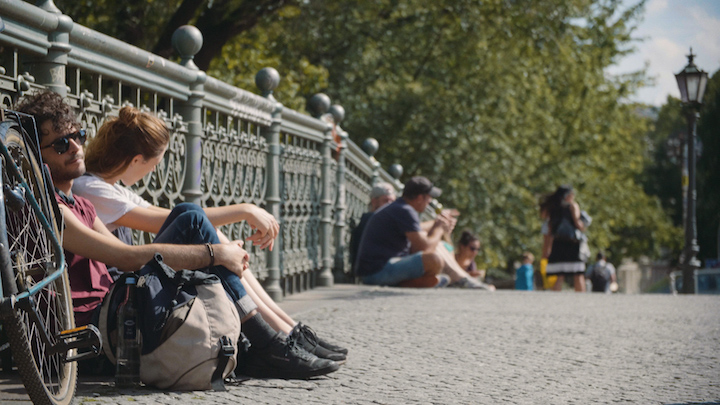 Hang out and listen to techno music! Do you want to have a typical Berliner's experience? Go to a club with electronic music and live in the moment! In Berlin, techno is like döner kebab! This city is the capital of electronic music and it has its own techno style in each place! Many ancient abandoned places like metro stations, bunkers and buildings are now famous and essential night clubs (Berghain, Watergate, etc.).  I am sure you can find your techno place to suit your taste!
​Ride a bicycle! As I mentioned in my last post, Berlin is quite a flat city! Flat means that it's the perfect place to ride a bicycle! The town has a lot of bicycle paths which make roads easier to drive on and safer! Bicycling has all the advantages of travelling with public transport and walking: you'll be able to stop at anyplace you find nice, you'll be faster than some other forms of transport and you'll also feel the city (the wind that ruffles your hair, the smells, the atmosphere, etc.). You'll also feel more integrated with the Berliners!
Don't visit the Berlin Wall only at the East Side Gallery! Of course, this is a nice place with a park and beautiful street art, but it's not the only one! The wall has been demolished but some parts (big as well as more subtle parts) can be found all around the city!  For example, some parts with original graffiti are in Potsdamer Platz, a great section half broken up and half authentic is still alive near Mauerpark, and you can find prints of the wall (on the ground) all around the Brandenburger Tor! You'll see how the remains of the Berlin Wall were adapted to the rebuilding of the city.
Drink or try at least one beer! Of course I respect your choice if you don't really like the taste of this beverage.  I'm not really a beer drinker but I was quite surprised by the good taste of German beer! Personally, I think that when you travel, you have to make exceptions with some of your principles; this will help you discover yourself and also the country where your feet are at that moment! Thanks to that, I really understood why Germany is a worldwide capital of beer! It's like advising you to eat paella in Spain, try ratatouille in the south of France or eat Pho in Vietnam!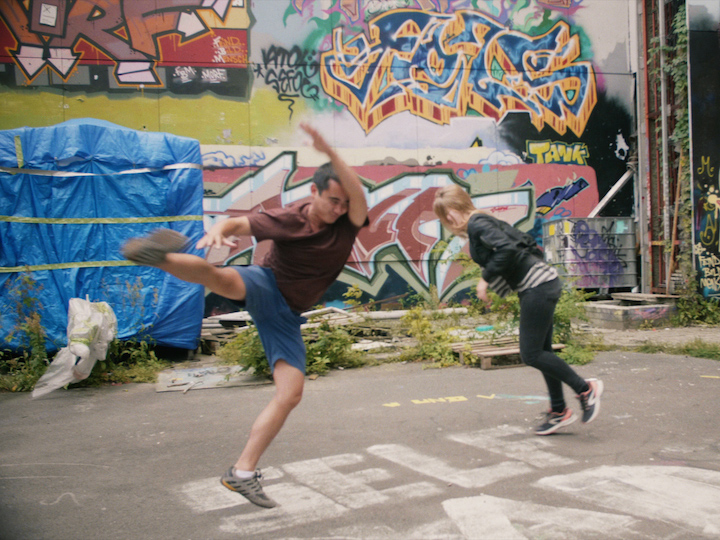 Sing karaoke at Mauerpark (on Sunday)! As well as having a great Flohmarkt every Sunday, the Mauerpark has a great karaoke event. You can't miss it: the huge and noisy crowd sitting at the amphitheatre of Mauerpark looks like the audience at a Roman Colosseum! There are all the ingredients to build a great show: a hyperactive man who warms up the crowd, a happy, responsive and fair audience, atypical scenery (trees, sun, an alternative park) and yourself! I really advise you to get a lot of courage and to sing the song you love in front of everyone! The sensation is just indefinable! At least no one knows you there! 😉
Don't only stay in Berlin; visit the surroundings! If you have time, discover some original and beautiful places around the German capital! Walk to the top of the artificial hill of the Teufelsberg and see another nice point of view of Berlin, visit the abandoned amusement park of Spreepark or simply walk into the forest and go the Berliner's beach at Wannsee to lay on the sand under the sun!
Just lay on the grass in a park and let yourself be surprised by what Berlin will bring you. Anything can happen: an improvised rock band starts playing in the middle of nowhere, a DJ turns on his techno music, some kids plays with soap bubbles. Just sit and simply watch all the things that are happening around you!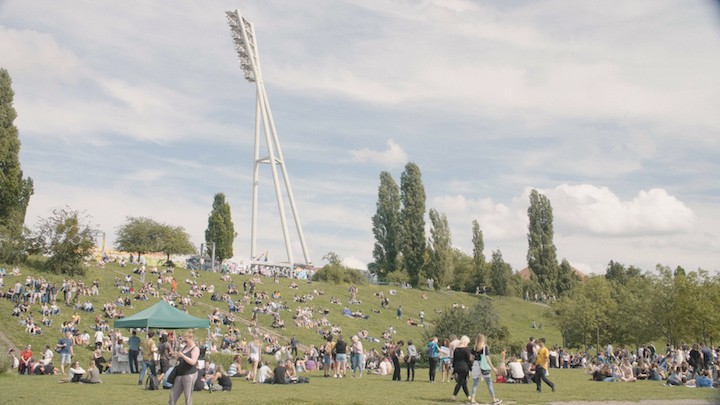 I know those tips are subjective but that's my point of view for discovering Berlin! But I think, my very first and main advice would be to just do what you feel like doing!​ Don't stress,​ follow your instincts and lose yourself in Berlin! It's worth it! My adventure in Berlin is slowly ending, but another blog post will come!
Follow the adventures of David and the other ESL Travel Bloggers on Facebook and Instagram! Stay tuned!