If I could sum up my first week in Berlin in 5 words, they would be: bicycles, döner, youth, green and personality. But why?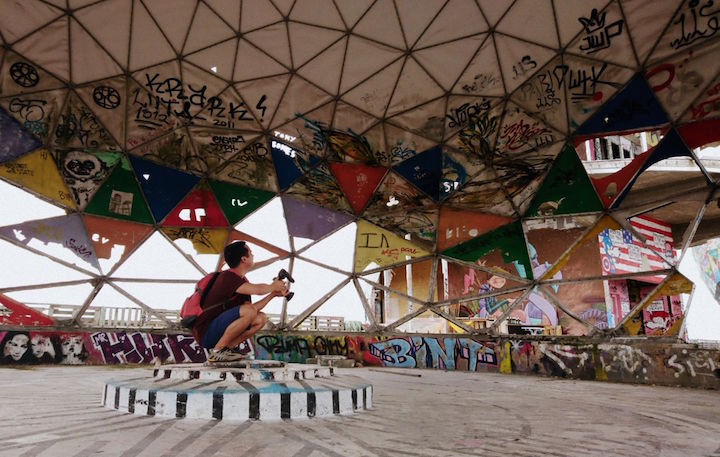 Bicycles: This is the first thing you'll notice when you arrive in this city. There are bikes everywhere and at anytime. Almost everyone rides their own bike, even the oldest citizens! Berliners are lucky because this city is quite flat, so biking is also perfect way to avoid heavy traffic and to get anywhere quickly! You can buy a great, beautiful bike in one of the hundreds of bike shops in town, or you can also get a second-hand one for less than 15 Euros at the flea market in Mauerpark and customise it to your taste!
Döner: I can really tell you that the best kebab I've ever had in my life is in this town! So many colourful vegetables, sauces and other original ingredients compose this delicious dish. We traditionally eat kebabs in Turkey with only bread, lamb's meat and tomatoes, but the great and influential Turkish community of Berlin decided to be more creative, and in the early 70's, they invented what is now the Döner. And I admit… I nearly cried after my first crunch because of the delicious taste I still can't describe!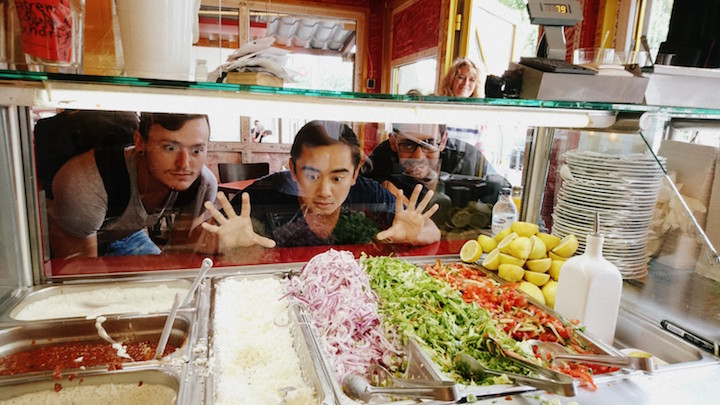 Youth: You can feel that this city had a strong and painful past, and you can easily see it through the buildings, the monuments and especially the atmosphere you get all along the streets. But you can also feel that Berlin gives a lot of opportunity and freedom to its new generation to give a fresh image of the capital of Germany. You can feel this city has been decorated by "young-minded" persons and as a one of them, I feel welcome and not oppressed at all.
Green: Green is invading Berlin: you will find lots of great parks everywhere and filled with people laying on the grass, doing sport or having a German beer! A lot of trees and plants also decorate all the tracks of the metro of Berlin (S- and U-Bahn). It incredibly grows through the rails, the sidewalks and even on the many abandoned buildings lost in town.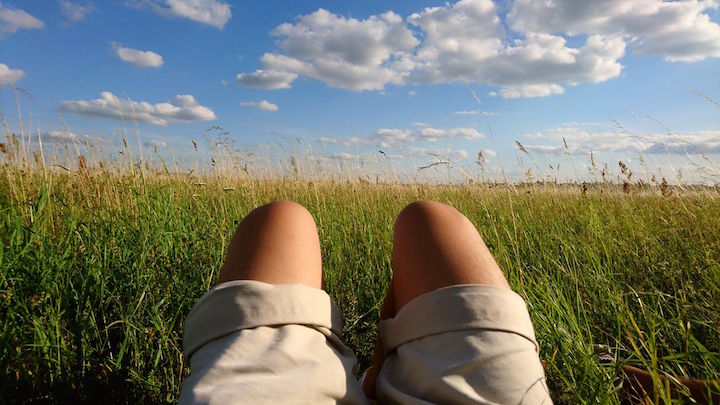 Personality: I think this is the best word to describe Berlin exactly at the time I am writing this post. This city and its people have a strong and rich culture. It goes through the communist architecture of Karl Marx Allee, the artistic graffiti on the walls of the metro station and to the abandoned airport of Tempelhof transformed into a huge alternative park. You won't find this unique and alternative culture in other cities, and as a creative person, I find this is very inspiring.
And what else? Of course I can also tell you all about the different languages I hear from my friends at my language school, the music jam sessions I had with the father of my host family, the abandoned places I discovered around Berlin, the sweet and crazy people I danced with at the street parade and all the beautiful faces I filmed with my camera. But I will tell you more about it soon! My trip to Berlin isn't over yet!
Follow the adventures of David and the other ESL Travel Bloggers on Facebook and Instagram! Stay tuned!