After a long trip back home (15 h), I finally arrived in Zurich, really tired but glad to see my family and friends again. However, as soon as I left the airport, a sweet melancholy hit me: I already missed the heat (almost 20 degrees temperature difference), the people and the LA city vibes.
I already told you pretty much every detail about my journey (plus, if you ask me, photos say more than a thousand words), so I decided to make a list of my top 10 LA highlights for you:
1) Griffith Observatory
The breathtaking views (especially at sunset) are unforgettable. Also, you can take stunning pictures, and if you're lucky, you'll see a famous actor or blogger taking pictures up there, too. If you like to hike/walk, you can easily do so and climb up the hill to the observatory in about 45 minutes.
2) Horseback riding in the Hollywood Hills
By now, you probably noticed that I love views. On the back of the horse, you'll see all over LA and have an amazing experience on top of it.
3) Coffee breaks at Alfred Coffee or Alfred Tea Room
You can choose between the two cool coffee places in Melrose Place and Silver Lake and the unique tea room in Melrose Place. They're all designed in a unique way. This is to say, it's not only totally worth going there because of its great coffee and matcha lattes but also to feel its artsy/stylish Hollywood-vibe.
4) The Broad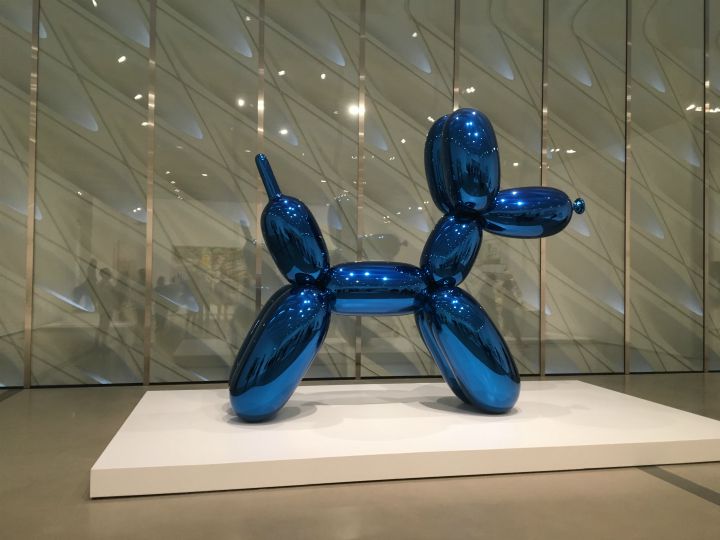 Not only a must for art-fanatics (like me). The huge sculptures and interactive experience at The Broad are definitely worth a visit! Interesting fact: The museum belongs to a private family – this is the reason why the entry is free (and it's also staggeringly impressive that a family owns all of the artwork displayed, with even more in the storage room).
5) Yoga in Hollywood
The yoga studio called Wanderlust looks like a mixture between a temple and a museum – everything is so clean; everyone is so good looking. However, even if you're not the next yoga king or queen and sports aren't your thing, they treat you like one of them (and you should treat yourself with one of the delicious, freshly made smoothies)!
6) Graduation at Kings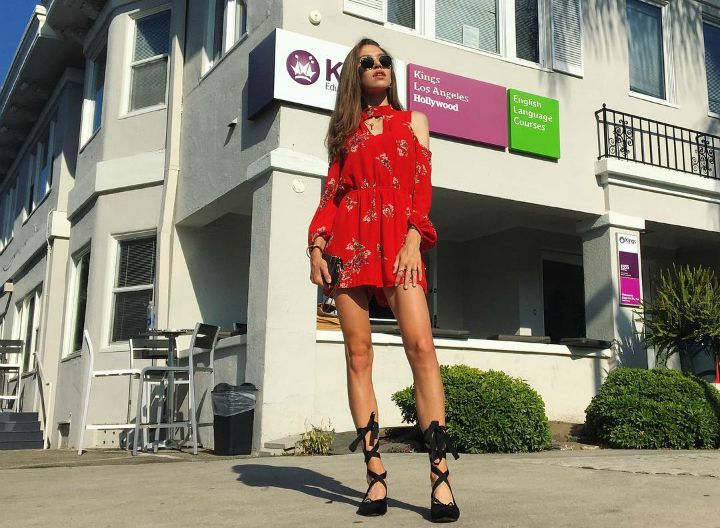 A very touching and unforgettable event during my stay in LA was definitely the students' farewell celebration. No matter what your expectations are, graduation will go beyond all of them! I truly miss my time at Kings and all the lovely students and staff there!
7) Lunch at The Ivy
If you like fancy restaurants, celebrity spotting, pretty flowers, a Côte d'Azur-like ambiance and good food, that's the place for you!
8) Sunset at Skyspace in downtown LA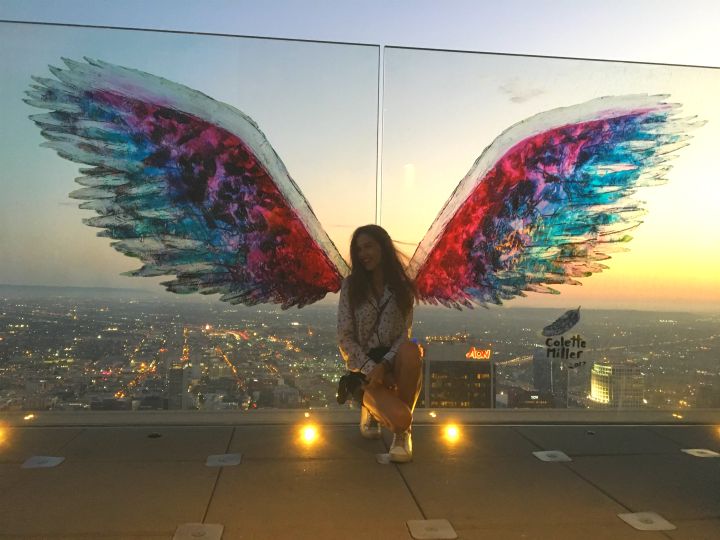 The view over the enormous downtown skyscrapers will take your breath away! For adrenaline junkies only: do the "no fences slide" from floor 70 to 69 on the edge of the building. Still shivering when I think about it (but don't worry, it's 100% safe and definitely one of the top 10 LA highlights)!
9) The pier / shopping area in Santa Monica
In Santa Monica, there's something for every taste – nice restaurants, an impressive amount of shops, the beach, its lively and picturesque pier and a playground (not only for children). Additionally, there's always a nice ocean breeze (very convenient in summer, when temperatures climb up until almost 40 degrees Celsius).
10) Last but not least, my accommodation, La Mirada
My bungalow room was spacious and clean and provided me with everything I needed: a bed, a little kitchen, a bathroom and – of course – a wardrobe for my (increasing amount of) clothes. But La Mirada is more than just a place to sleep, it's a place where people come together. I met my LA bestie, Eleonora, there on my first morning (asking her if I could borrow her blow-dryer) and spent many cosy and fun evenings with the other students. I lived there for only two weeks, but it felt like home.