"Travel is more than the seeing of sights; it is a change that goes on, deep and permanent, in the ideas of living." – Mary Ritter Beard
Finally, the moment has arrived for my language stay in Cape Town, you guys: "the planets have aligned", as a friend of mine would say!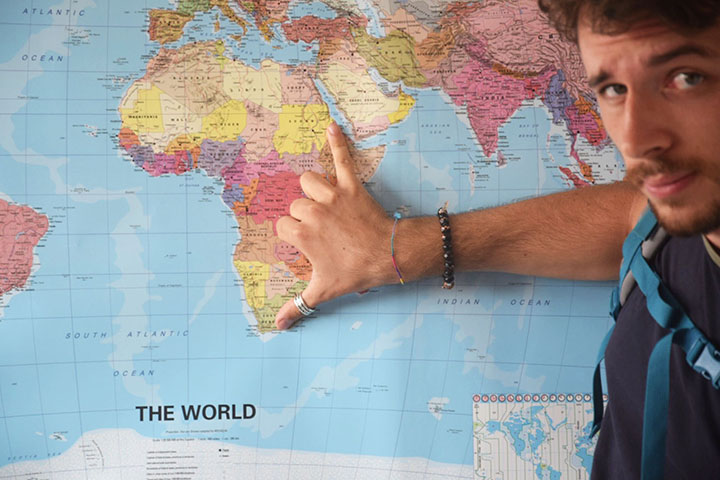 When I applied to this contest from ESL, one of the main reasons I had in mind for applying was so that I would have the chance to demonstrate to myself that I was ready to explore more of this world, that I was changed enough to overcome more obstacles and challenges. Well, apparently I am! And preparing the content to participate was already a difficulty to take on, especially creating the video explaining why I should have been the one winner to go there: to go to Africa.
I'm sure that exactly that video led me here in the end – that and my tremendous will to win of course!
I'm about to travel to South Africa now for my language stay in Cape Town, and only in this moment as I'm gathering all the necessary things to fit in my backpack am I concretely understanding what I'm going to experience.
I've always been curious about life in South Africa, the wonderful landscapes, natural peculiarities and colours! Since I was a child, I've been reading about these far away places in Salgari's books. That's why I applied for this place out of all the lands I could have gone to, and now I can't wait to live these adventures to the fullest!
The thing that excites me the most is that I'll experience it as a new life for me. A life with new people, new views, adventures, things to try, new emotions and all this concentrated in the next two weeks! Happiness is filling my body and I can't stop thinking about when I'll first set foot in Cape Town.
I'll be staying in Mouille Point, right in front of the southern part of the Atlantic Ocean. This makes me even more excited! I don't have anything to fear with the ocean (or the sea) by my side.
Probably the only fear I can think of is that I would like to do so many things that there won't be enough time to do them all! But this isn't a problem either, because then I would only need to come back to South Africa and take on the rest of it!
What I like the most is that I'll have the chance to be sharing every part of this story with you day by day – this is what my cameras, lenses and laptop are for! My main challenge will be showing you Cape Town as if you were right next to me living there, trying to do something new every day, giving you something that will allow you to feel and be better. You'll experience everything from classes, to typical foods, to the worlds that every person carries within them! That's what enriches you the most.
All this will begin this Friday, 6 October, until the 22nd October. I'll spend the first day travelling and gathering more and more ideas on how to show you every important detail of the journey.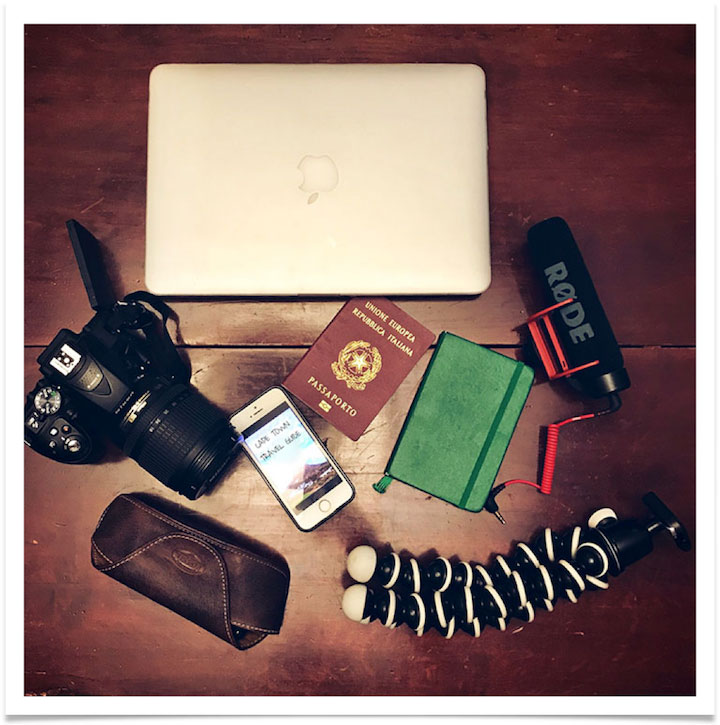 You can count on me, guys! And if you really feel like you're there, show me your enthusiasm by voting for me to help me be the winner of the competition between the ESL travel bloggers! This way, we'll be able to sail on another even bigger adventure together. I'm SURE you will enjoy it!
So, be ready to look at this October in different colours. It's a world you've never seen before!
Yours,
Andrea
Don't forget to follow Andrea's language stay in Cape Town on Instagram, Facebook and Twitter!