Talking about language trips is our passion and there are so many stories to be told! Today, we would like to share with you the #ESLadventure experienced by Cristina Chiabotto and Fabio Fulco, two Italian TV celebrities. During the whole month of August, Cristina and Fabio went back to school in the gorgeous setting of Miami; upon return, we interviewed them in our Milan office. Enjoy!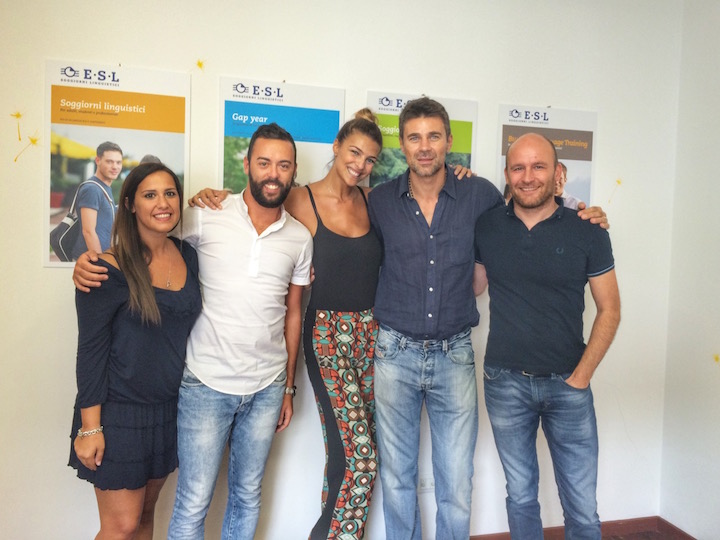 Cristina, why did you choose Miami?
Miami is one of Fabio's favourite places; he's been going there for years! We considered other options, and the beautiful New York was definitely one of them, but then we thought that studying under the sun of Florida was the best choice. And we were right!
 Fabio, how would you describe the city and the people in Miami?
Miami is fabulous, I have been travelling there for the past 25 years and I can proudly say that I saw it evolve: it used to be a calm and pretty normal city and now it's an international attraction! I think that people like Miami for its variety: in Miami Beach, you can make the most of the sun, the sea and the fun, but discovering downtown Miami and meeting the locals is also great. The latter are warm people; thanks to the Hispanic influence, these Americans have Latin American souls and rhythm in their blood, and this is why it's so easy for Italians to socialise and feel connected with them. They are very approachable and talking to them is a great way of practising English outside the school.
Fabio, you knew the city already – but what would you say about your first language stay?
It was a new and fun experience! The month was pretty intense because we worked hard at school and in our free time we were really active. We visited the city a lot and participated in plenty of leisure activities with our classmates, to get to know them better and have fun together. We were part of a really cool international group and met very nice people. We are still in touch with some of them!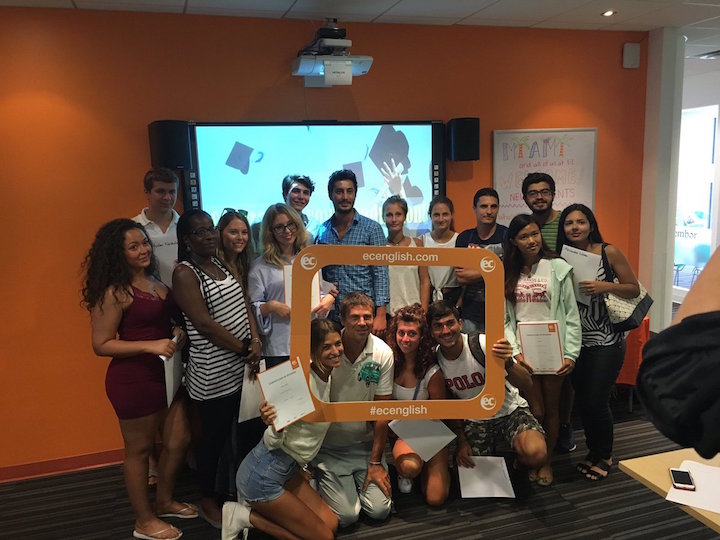 Cristina, how did it go at school and with your classmates?
The school is ideally located close to South Beach. The director and the staff were all very helpful and well organised. Courses followed a zig-zag schedule, typical of EC schools, with classes in the morning or in the afternoon, depending on the day: Jammal, the morning teacher, used a more entertaining and dynamic teaching method, while Jessicah, the afternoon teacher, was more traditional. Although we preferred the first method, we appreciate the fact that this system is very useful, considering the nationality mix in each class. A more engaging learning method can be good for more open and demonstrative cultures, but less efficient for other mentalities, such as Asian ones.
Humanly speaking, it was a very interesting experience! Fabio and I spent lots of time with our classmates, between beach volley matches, reggaeton and beach parties. Italian students recognized us and were quite surprised to see us there, but we soon felt like "common", anonymous people. We really wanted to spend some time like that: in an international and cheerful environment, just like Fabio and Cristina!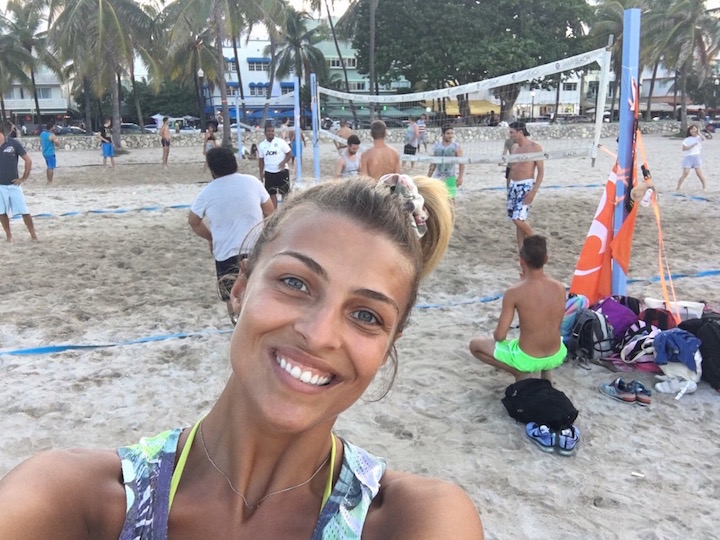 Cristina, what is the best memory you have from this trip?
Jammal! Fabio teases me and pretends to be jealous, but the truth is that he agrees with me that Jammal was an exceptional teacher! Of course, it's a personal opinion, based on our own personalities, but we really appreciated his passion for the teaching profession. Jammal was very enthusiastic, both at school and outside, and was able to involve his students in plenty of funny activities!
Guys, do you have one last message for all those students who want to try this experience?  
Discovering new places while learning new languages and meeting new people is a wonderful experience that we would recommend to anyone! And who knows… maybe we'll meet in another school around the world!