First week in LA
So I arrived in LA on Sunday after quite a long, exhausting journey. Nevertheless, I was really excited about seeing so many nice places! After I checked in to La Mirada, where the nice staff welcomed me, I went straight to Melrose Avenue. There are many pretty shops and cafés, and I instantly fell in love with a place called Alfred Coffee. The interior was really trendy, and the food and drinks were delicious – pretty much what I expected from LA!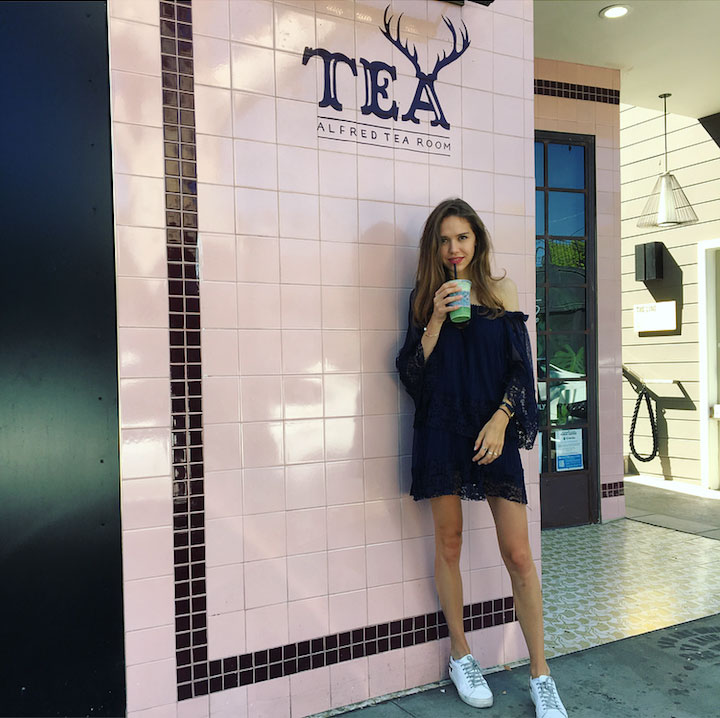 On Monday, orientation at Kings started. I met a lot of nice people. Luckily, our school is really close to our residence so we can easily walk there – also a great way to explore West Hollywood on our way to school! I also went to a really nice rooftop pool bar at the Dream Hollywood hotel.
In the evening, Eleonora, a really nice Italian girl, and I went to Melrose Avenue again, this time to see the famous Paul Smith (pink) wall! The wall is really impressive and huge, but the funniest part about it is to see all the people taking thousands of pictures in front of it (I mean – not that we're any different). 😉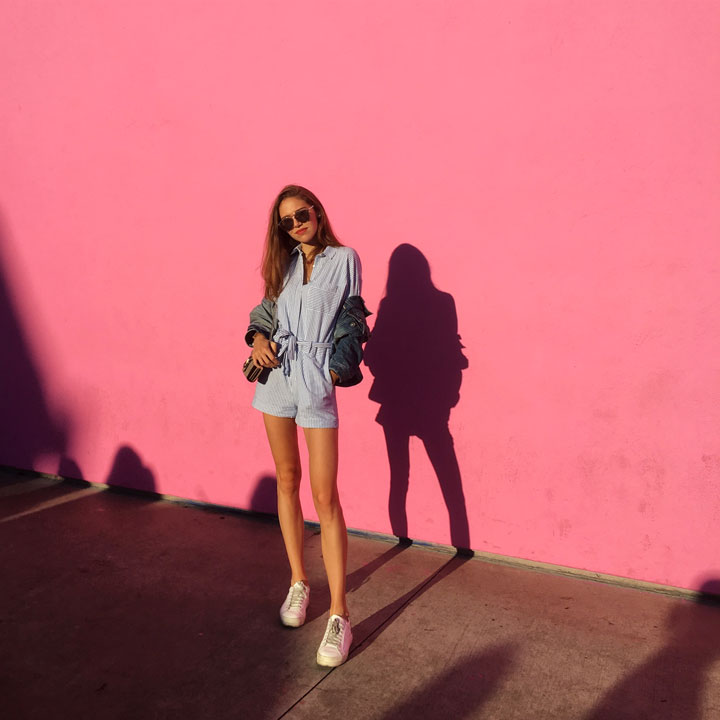 On Tuesday, we went to class in the morning, where our lovely teacher, Jan, introduced us to our class and the school system. It was a fun class, and I did learn quite a few new words and expressions. Teachers at Kings teach in a playful and motivating way, which makes school truly fun.
After class, Eleonora and I went to Rodeo Drive. This street – and Beverly Hills as a whole – is so much different than Hollywood and all the other parts of the city I've seen so far. Everything is really clean and fancy and looks like in the postcards – beautiful and staggeringly expensive. We went for lunch at the rooftop restaurant of Barneys New York which is a really nice place. After that, we took an Uber to Alfred Tea Room – such an amazing place! The iced matcha was so delicious (and Eleonora's iced chai latte was unbeatable, too)! So, if anyone ever goes to LA, take a break there – it's totally worth it! I also did some vintage shopping in Fairfax in the afternoon. The shops there are quite edgy but everything's nicely arranged, and I found are some great, unique pieces.
The next day, our teacher told us about a cute coffee place close to our school and since we only have a 15-minute coffee break, we practically ran out of there to grab a coffee, which we totally loved (as I told you in my last blogpost – I'm a coffee fanatic).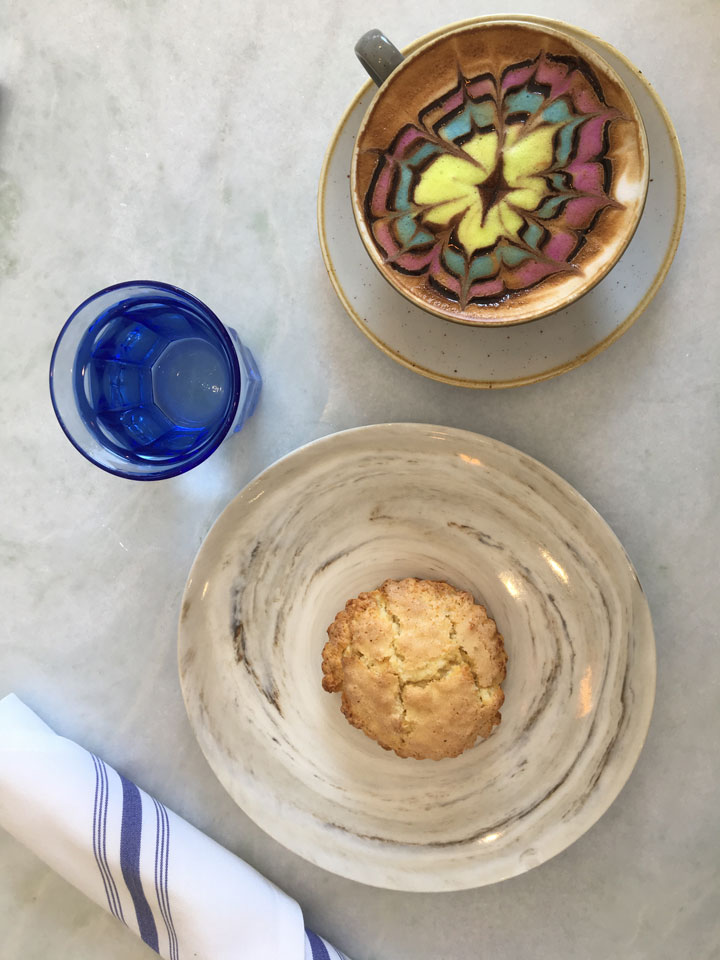 In the afternoon, Eleonora and I went to downtown LA. First we checked out the Grand Central Market, which was really busy but also authentic. We had an egg and cheese brioche burger which was really tasty. After that, we strolled around downtown, went shopping and visited The Last Bookstore – I've never seen so many books arranged in a unique and great way – you feel like you've entered a whole different world.
Thursday and Friday we learned a lot about globalisation and food waste – a really interesting topic. Of course, I could also benefit from new vocabulary which made the whole class even more valuable.
I also went to the Hollywood Sign lookout, and on Friday, I visited LACMA and the famous lights. LACMA shows amazing artwork from Picasso to Warhol to Giaccometti. The variety and the beauty of its art fascinated me.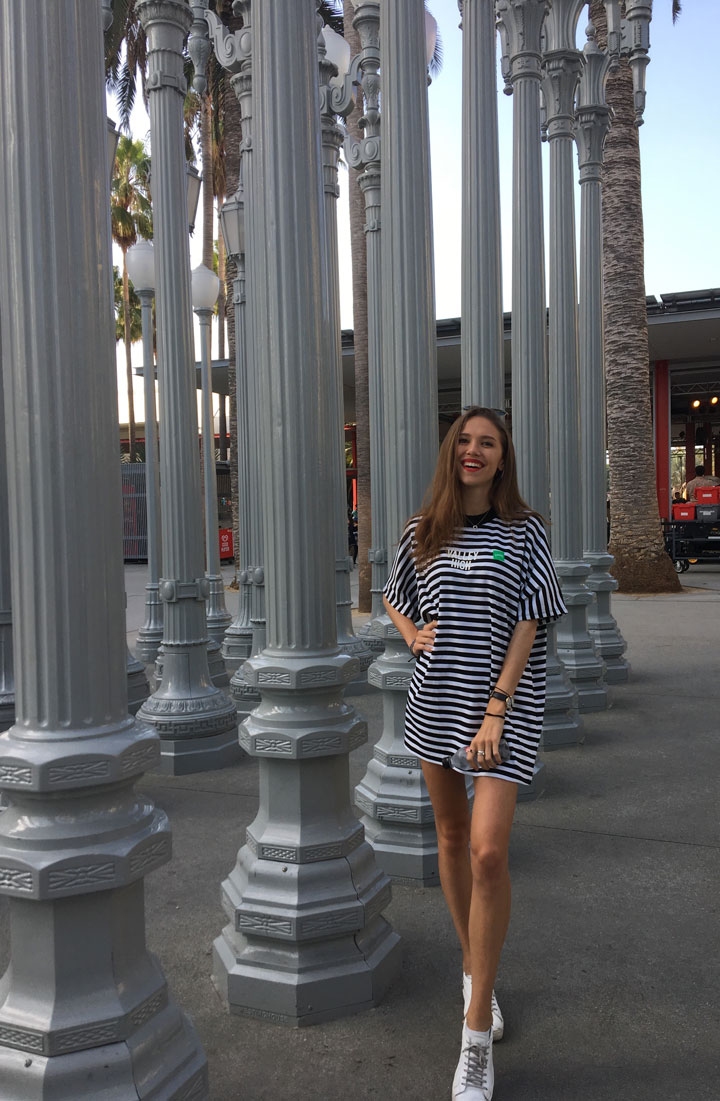 Finally, the weekend arrived! I went to a really cool café called The Butcher, The Baker, The Cappuccino Maker on Saturday morning, where I ordered an amazingly prepared coloured cappuccino. Later, I went to Venice Beach with a friend from Switzerland and we walked over to Santa Monica – a touristy walk, however, totally recommendable since the feeling of a fresh breeze and the infinite ocean view is just priceless. Probably the best thing to do in Santa Monica – apart from watching sunset at the pier – is shopping. There is literally every kind of shop you can think of – from juiceries to well-known brand name stores to fancy boutiques.
One of the highlights of the week took place on Sunday. Some friends from Kings and I went to the Melrose Trading Post – THE flea market from LA. There are so many cool vintage pieces and things to discover, and they even have a small food court (where I enjoyed a delicious acai bowl) where musicians play their songs in the middle. You get a real festival feeling around there. Sometimes it's not the things you see or buy that make an experience perfect but the atmosphere and ambiance of a place (together with the people surrounding you).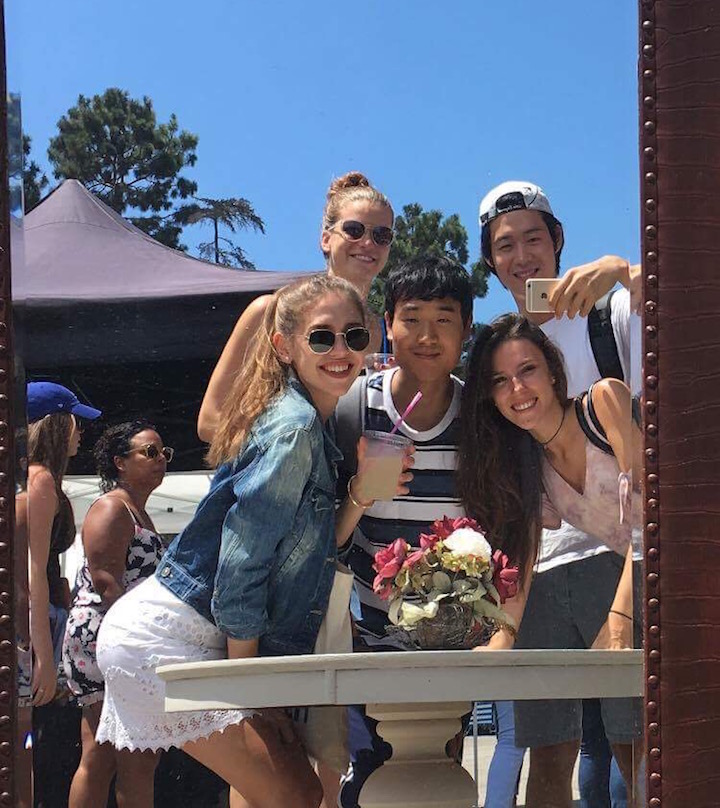 Follow the adventures of Annina and the other ESL Travel Bloggers on Facebook and Instagram! Stay tuned!